C'est la tips for writing the perfect CV ŕ la Auntie Desiré
It's that time finally. Your student days are over (at least for a couple of months). Time to do what everyone shouts at you. No, not "Have a wash", "Get a job".
So how do you make sure that you're the one who gets that position everyone wants?
Well, a great CV can't do everything for you, but it can go a long way.
Here we present Oilzine's guide to the best way to stop being work-shy: Our guide to the "Perfect CV". If you don't agree with us try www.jobsite.co.uk/career/advice/killer_cv.html
Most CVs cover these 9 main sections:
Name
Type your name rather than write Curriculum Vitae at the top of the document (they will know what it is).
Personal Details
Include your name, address, telephone number and email address (if you have one / it's not too stupid - 'pisshead247@hotmail.com' won't impress them).
There are a number of things to consider about your details: what contact details are you going to give? Do you live in shared accommodation? If so, will a telephone message get to you? Do you have a mobile? Is your answer message professional enough? - prospective employers aren't greatly impressed by 30 seconds of "Love Me Tender" or De Niro's "Are you talkin' to me?" speech.
If you need the space for more important things, you don't have to include age, sex, marital status, they can't discriminate on these grounds, but it gives them a better impression of you 'the person' if you do include it. But definitely don't bother putting health, as it's only ever 'good' (would you put 'health: shite' or 'not too good actually, I've got a bit of a sniffle, think it could be something serious'?).
Personal Profile
Include a positive statement about yourself concentrating on the relevant skills, strengths and experience.
Use buzz-words like energetic, enthusiastic, organised, determined, etc.
Core Skills
List your general skills - driving licence, foreign languages, computer skills, etc. Make sure you can do what you claim.
Main Achievements
As an alternative to listing all your achievements in one section you could sprinkle them about your CV in the relevant places. If it's relevant to school put it in Education, etc.
Using power-words will go down well with prospective employers, they want and expect to see strong verbs (delivered, accomplished, operated, managed, evaluated, demonstrated, etc.).
Education
Mention the University you attended, course and (expected) grade. Mention your secondary education and qualifications, but don't list every qualification you gained at school. Your 'Certificate of Merit for Not Being Sick on Mrs Clarke' from primary school really isn't going to help you. When listing education, work from the most recent first. University, 'A' levels, GCSEs (with GCSEs you only need to mention the number you passed and mention any of particular importance e.g. maths and English).
Employment History
List previous employers, their addresses and your job title. Use articulate, concise sentences to highlight responsibilities and achievements for your work experience. Don't make them guess. Again most recent first.
Additional Information
The 'Additional Information' section, rather than being just a trotting out of boring information, when approached correctly could be the edge that gives you the job. Be specific in what you say - who doesn't like socialising, meeting friends? If you're interested in 19th Century pottery put this down (it'll make you seem more interesting, like you have a life). But DON'T LIE. The interviewer(s) will ask you about your hobbies. Life's a b'stard, the chances are that they'll be ceramic experts, and then you're in trouble.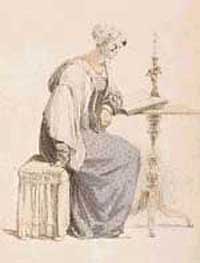 References
Don't waste space on referees' contact details, unless specifically asked to include them, a simple 'references available on request' is fine. Make sure your referees are OK about giving you a reference - ask them BEFORE putting their name down.
General CV help
Your CV should fit on 2 A4 sheets of paper.
If you want to make your CV look extra special, then forget about fancy fonts and decorative paper, spend your money on thicker, high-quality paper. Don't use coloured paper, stick to white or cream (coloured paper doesn't fax or photocopy well).
NEVER lie on your CV. It WILL catch up with you.
Always include a covering letter, this is extra space to show why they should employ you and how you fit the bill. Get help from www.jobsite.co.uk/career/advice/screaming_coverletters.html and
www.jobsite.co.uk/career/advice/targeting_coverletters.html
Get someone else to read through your CV. Do this in addition to a spell check, as spell checker can't see if the words are appropriate to the sentence.
Consider the job you're applying for and tailor your CV to suit. Target the information relevant to the position and highlight it. www.jobsite.co.uk do a good section on this, and here.
Don't go over the top with details, excessive information could dilute the impact of the important stuff.
Communicate clearly and concisely.
Finally, Break A Leg (usually works).
Now all you have to do is find a job to apply for.
Jobsite UK - The original, award-winning UK job search and jobs by email service. Covers 35 industry sectors. They also do career advice at www.jobsite.co.uk.