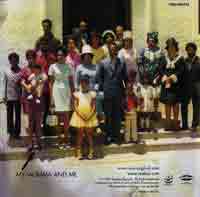 Title:
I Want It All
Artist(s):
Warren G
El-Camel's Ratings:




Label:
Arista Records
---BUY THIS ALBUM---
Reviewer:
simon skinner

---
** CONTRIBUTE A REVIEW **

---
Supreme the redeem. California… knows how to party. Warren G has been away. Now he's back and he wants it all. Presumably playing the part of the young buck on the make suits his mood. Humour him seems to be the vibe at present. There's plenty of big shouts for all his "gang" and many feature as guests, namechecks, old tales are told and motifs reprised. Warren! Warren! Warren! Where you been man, we missed you? Or did we… A promising opening gets stuck about track 4 and then the G funk pattern becomes color by numbers. Into features old time honkey music hall maestro prologising on the why's and wherefores of popular dance music and the G man throws in a little Smurf loop to bust our chops. If you want pure Warren G G funk sound 'Gangsta Love' gives it up Venice Beach style. 'Why Oh Why' features that palm beach easy now love action and either Daz Dillinger or Kurupt announcing to the world that they're a "young black nigga" which is an oxymoron if I'm not mistaken. Kurupt returns on 'Dollars Make Sense' to do the repeat rhyme thing which Mace pioneered. Nothing to it really just rhyme the same word as the one on the end of the last line. Usually "nigga" but it's all in the timing and works if you've got talent, remember that kids. As this is West Coast you'll miss mutherfucka even if the nigga quota is as high as ever. It's now starting to make it into the chorus.

I suppose the great thing about all these guys is they don't give a fuck about radio. They'll sell anyway and so whatever you think about the so-called glamorisation of violence et al and other sundry criticisms hurled at gangsta rap I find the current top twenty more offensive. Bland bullshit it ain't. But compared with Snoop's last album and even the Tupac oeuvre this whacks a little. There's even a tribute to his mom called - wait for it - 'Momma' which has a hilarious chorus - which hopefully is a joke, I don't know. The sentiments differ little from the Spice Girls number one on the same theme but presumably Warren won't be digging out old cinereels for the video. Snoop again on the Game Won't Wait which has the weirdest Isley Brothers like backing on it, incredibly effective for all that, and Flavor Flav on the outro - hilarious answer phone message presumably to G when he was in town and needed a brother to hang with - but not really worth the price of the CD. Four decent tracks. I don't know. Back to the ironing Warren. Keep pressing those dollar bills.

---
Oilzine Members Reviews
I Want It All
** CONTRIBUTE A REVIEW **

---
---

Add A Review...