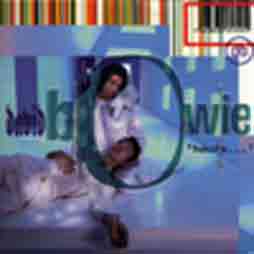 Title:
Hours…
Artist(s):
David Bowie
El-Camel's Ratings:



Label:
Virgin Records
---BUY THIS ALBUM---
Reviewer:
simon skinner

---
** CONTRIBUTE A REVIEW **

---
Though much derided Earthling was as revolutionary in its way as Ziggy Stardust - here was a man in his fifties seen as out of touch for most of the eighties and early nineties who actually took drum n bass and tried it under songs! Guitars over drum and bass! It didn't all work but it was an attempt to do something new and how many established artists can you say that about? (Even U2's excursions into dance music were just rock records) All of a sudden Bowie became essential again, I went out and bought a CD of his, which I hadn't done for years - people were talking about him! Now "hours… " you won't believe what a dog of a record this is. Not even Sidney. It's a throwback to a kind of portentous - look at me I'm serious - twat dad rock with Bowie singing about maturity and old age and horrendous air guitar solos from regular collaborator - Reeves Gabrels (name says it all doesn't it?) all at a clunking funereal pace and songs coming in at seven minutes and lyrics like "this is the age of the shallow man… " This is a pile of prog rock bullshit with choruses like:

"Seven ways to live your life, seven days to die"

I suppose as this is an Internet review we got to talk about the song he wrote with some twat who won the BowieNet demo clash. Bowie is very proud of his website and we checked it out and it ain't all that. Compare it with Shampoo's at www.shampoo.org and it looks a bit basic. He publicises the Sensation artists and that's commendable but the graphics are corporate and the text tiny. 'What's really happening?' shows that the Internet may put two songwriters together but it won't produce more than the sum of their talents. Someone at Virgin should have had the courage to tell Bowie they weren't going to release this.

It's not good enough. Shamed faces all round then.

---
Oilzine Members Reviews
Hours…
** CONTRIBUTE A REVIEW **

---
---

Add A Review...